Creating Positive
Social Impact.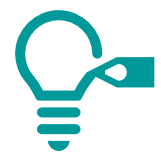 Design and Implementation
Design and implementation of your own tailored impact measurement or evaluation approach, in collaboration with your team

Training for your team or organisation on the principles of evaluation and impact measurement and management. Builds your internal capacity to do your own evaluation and impact measurement.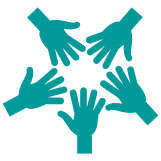 Facilitation for your team or organisation's evaluation or impact measurement discussions and strategic planning based on evidence
Creating positive social impact whilst reducing the environmental impacts of business, in time and human-energy efficient ways, are core contemporary challenges for non-profit associations, charities and companies.
Elsner Research and Consulting (ERC) specialises in impact measurement and evaluation of projects and organisations, offering an interdisciplinary, qualitative approach that is sensitive to socio-environmental context.
If you are looking for support with evidence-based decision-making, organisational growth and optimisation, or simply want to know whether what you are doing makes a difference, then ERC can help.
If you think ERC can help you, please get in touch! Emily will be happy to set up a preliminary discussion with you to discuss your needs.